In 2006, University of Engineering & Technology, Lahore expanded with the establishment of another Campus located at Kala Shah Kaku in Sheikhupura District, Punjab, Pakistan on Lahore-Islamabad G.T. Road near Kala Shah Kaku Motorwar (M-2) Toll Plaza. This campus spans over 313 acres and has excellent infrastructure, laboratories and service facilities. The campus is located at the hub of industries in the region. Industrial organizations such as ICI Power Generation Ltd, Halla Enterprises, Mughal Steel, Fecto Balarus Tractors Ltd, Dawood Hercules Chemicals Ltd, Haseeb-Waqas Engineering Ltd, Sitara Chemical Industries, etcs are in close proximity of the campus and other diverse private sector organizations are also located nearby. This gives an ideal environment for the students to benefit from both theoretical and practical aspects of their academic programs. Since its establishment, this campus is continuously introducing undergrad and post-grad programs along-with provision of quality faculty. The Campus is providing par excellence quality education and learning environment to the students based on research, modern skills, and knowledge.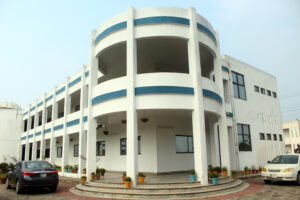 The campus has nine (9) teaching departments and offering 4 years engineering degree programs in the fields of Electrical, Mechanical, Chemical, Biomedical and Energy. Other four (4) year degree programs in non-engineering disciplines are Computer Science, Software Engineering, Environmental Science, Food Engg. & Biotechnology, Management Science, Physics, Chemistry and Energy Systems Management. Moreover, the campus has also offering postgraduate (M.Sc.) and PhD programs in the fields of Engineering & Sciences. All departments are equipped with engineering and science laboratories to provide hands-on learning and practical experience to students. The learning is augmented through practical work done in these laboratories. The laboratories are regularly upgraded and expanded to provide a world-class learning experience to our students.
The campus has various non-teaching and administrative departments which are committed primarily to the serve of faculty and students by assisting them in interpretation and application of regulations, rules and guidelines. These administrative divisions primarily acts as a facilitator and coordinator for students, faculty and staff as they pursue the academic and administrative goals of the university. They provides a conducive environment by maintaining the confidentiality, integrity and accuracy of academic and personal records. They also promotes simplicity and openness by encouraging continuous improvement and achieved objectives amicably. These offices fosters a spirit of team work and valuing open communication by constructive contributions.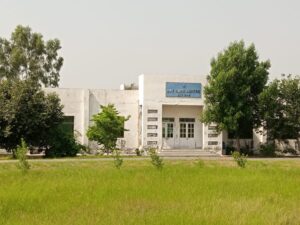 UET New Campus has four hostels for students which are located a few meters away from their class rooms inside their respective departments. The average capacity of each hostel is approx. 200 students.  Following facilities have been provided at hostels:
Mess
Mosque
High Speed Internet & WiFi
Electricity Backup
Hostel Laundry 

24 Hour's Security
Responsible Hostels Warden Office with Resident Tutors for each hostel are ensuring the availability of all facilities and management in hostels. 
The Campus is providing a state-of-the-art internet facilities to its students and faculty. Its standards meet the international requirements of highly advanced IT equipment, and supports with fast internet bandwidth and includes latest computers, laser printers, etc. in order to provide a reliable and cost effective transport service to both day scholars and hostel residents, Transport Section of University Campus is providing its services at pre-determined routes across the city. The Transport Section is maintaining a fleet of cars and buses that are available to transport students and staff members. To provide a relaxing environment to its students where they can enjoy meals and snacks during breaks from their studies, a cafeteria is also available. The cafeteria is offering high quality hygienic food at subsidized rates. Menu items cover snacks, juices, meals, barbecue and much more. Special emphasis is placed on maintaining the highest standards of quality and cleanliness.
It is strongly believed that imparting scientific, business and other practical knowledge is not the only a part of the mission of a modern university. It is equally important to install strong moral and ethical values in the students who pass through the doors of our University Campus. Keeping this in view, a Grand Mosque has been built in the university campus. The Grand Mosque caters for the spiritual and holistic development of the students by offering facilities for daily prayers as well as Friday sermons by scholars and speakers.
Vision :
To generate knowlede for global competitive
advantage and become a leading world class research University.
Mission :
To play a leading role as a University of Engineering Technology in teaching, research, innovation and commercialization that is internationally relevel and has a direct bearing on national, industrial, technological and socio economic development.