The Library serves as a central hub for your university experience, offering a wealth of knowledge and expertise at your disposal. It provides an avenue for exploration of new horizons, discovery of personal passions, and response to global challenges. Our institution is committed to investing in the creation of an optimal environment for your academic pursuits. Regardless of your level of study or research focus, our team is dedicated to supporting your success. At the UET New Campus Main Library, you will have access to a diverse range of resources, facilities, and assistance, empowering you to pursue your academic goals in your own unique way.
Our collections are designed to facilitate learning and research, both within and beyond the confines of our campus. Encompassing a comprehensive range of academic subjects, our collections extend from accounting to zoology, and from architecture to popular culture. We are committed to supporting your future aspirations, which is why we allocate annual investments towards acquiring the most appropriate e-books, journals, databases, and books, ensuring that you have access to all the necessary resources and inspiration.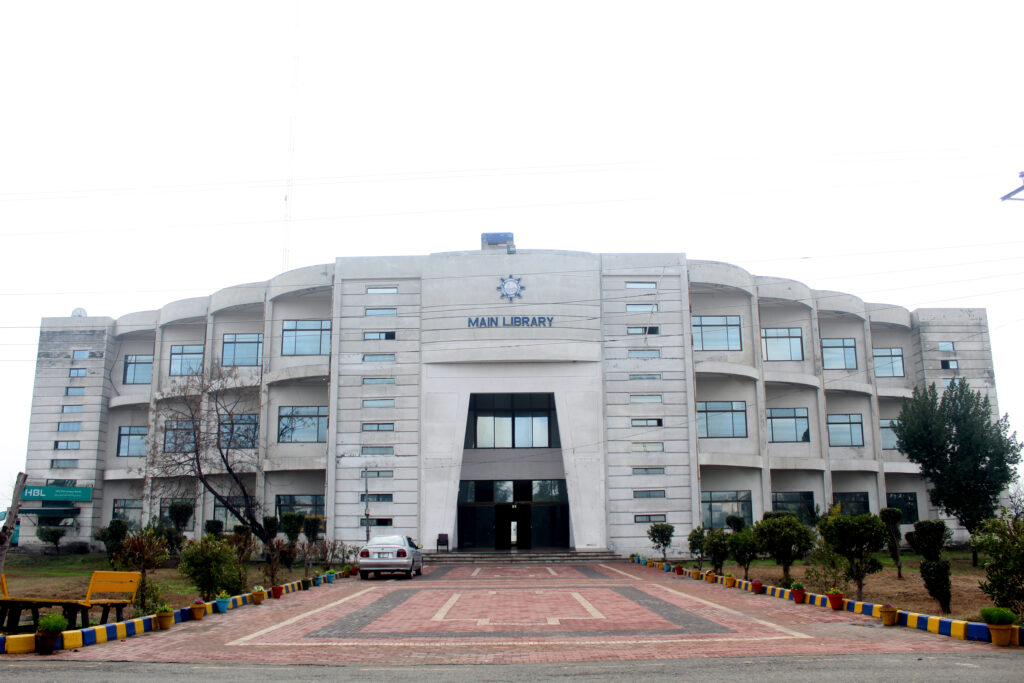 Our study spaces are designed to cater to the evolving needs of students and researchers. Equipped with readily available study spaces and computers, our facilities are designed to optimize your time and productivity. Our library is more than just a repository of books; it is a space that is tailored to meet your unique needs as a student. Our team of dedicated and highly skilled professionals are committed to providing you with a supportive environment that fosters intellectual growth and discovery. Whether you require virtual or on-campus assistance, our approachable library staff are always available to help.
At the heart of our mission is the desire to inspire intellectual curiosity and facilitate learning. We strive to create engaging experiences that enrich the University's learning and research communities, both in physical and digital spaces. Our library is staffed by experts in their respective fields, who are passionate about helping you achieve your academic goals.